Owner Kimberly Consiglio founded Restora Glass to give vehicle owners an honest and dependable windshield glass repair service option in St. Charles, West and North counties in Missouri. My main objective, besides providing quality windshield glass repair work, is to save my customers money and the frustration of having to travel to a vehicle repair shop and waste time waiting for a simple fix.
For the past 10 years, I have been servicing local dealerships in my coverage area, fixing windshield cracks on their pre-owned inventory. The managers at each dealership trust me enough to allow me open access to their inventory, allowing me to come on their lot and repair windshields without question or hesitation.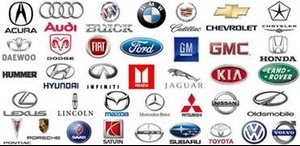 I have done over 25,000 glass repairs and guarantees all my work. I use only top of the line resins to repair all cracks and breaks.
Contact me today at (618) 604-5967 or [email protected] to get a quality windshield glass repair, saving you time, money and frustration. To receive a fast quote, text me the size of the crack or chip and the location of where you want the repair to take place.